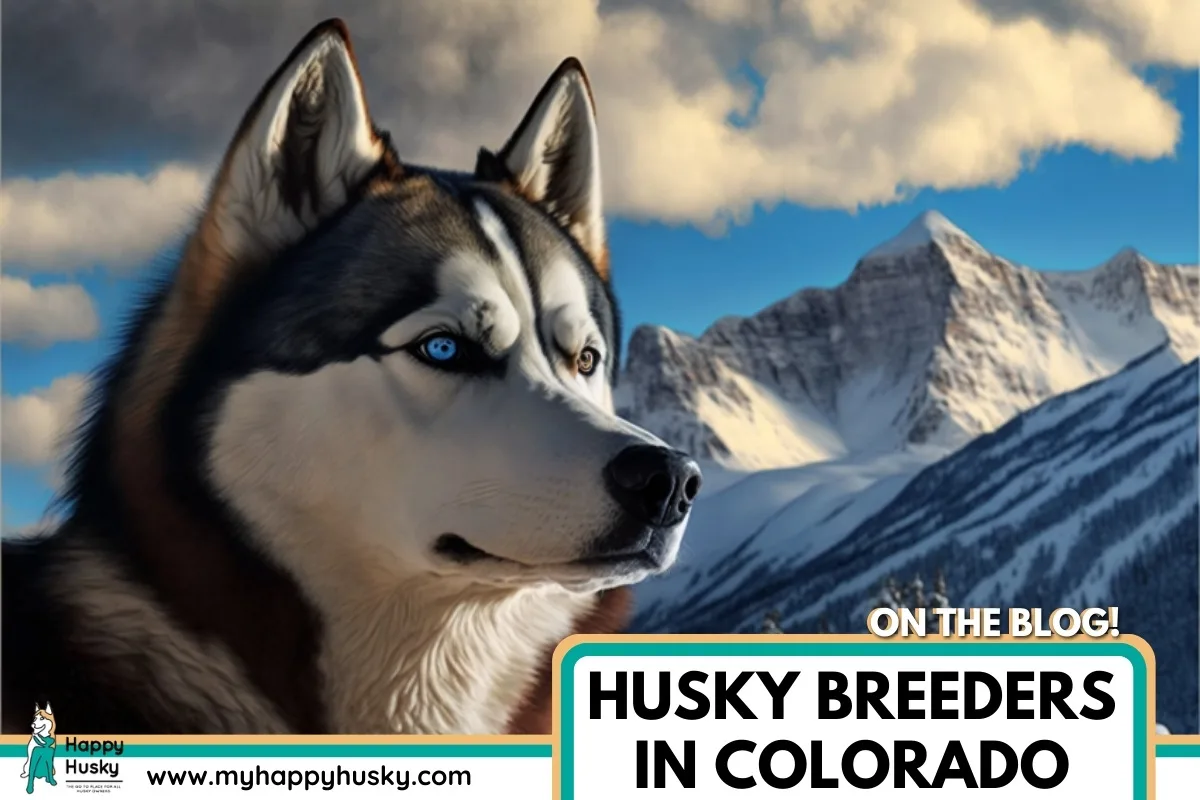 You know you're in Colorado when you see more huskies than cowboys on the streets. These fluffy creatures have become the state's unofficial mascots!
If you are near OR live in Colorado and looking for a husky breeder, then our list below should help you out tremendously. The following breeders are trustworthy with great reviews.
Some Crucial Questions To Ask All Breeders
Before seeing or visiting a breeder, it's crucial to have some very important questions lined up. These questions will let you know essential things both about the puppy and the breeder.
These things can't be ignored, and reputable breeders know that. In fact, legitimate breeders will probably have all of this information ready for you.
Here are the questions:
Can I see the puppy's parents and their health records?
What is the puppy's vaccination and deworming schedule?
Has the puppy been socialized and exposed to a variety of people, animals, and environments?
Does the breeder offer a health guarantee or return policy?
How does the breeder screen for genetic health conditions?
Are the puppies registered with a recognized breed organization?
What kind of support and resources does the breeder provide for new puppy owners?
Does the breeder have references from previous puppy buyers?
Can I have a contract and bill of sale for the puppy?
Online Site: It's also worth checking out PuppySpot. They basically do the same as you but take out all the hard work. This site scouts across the country and compiles all of this info on its website. It's very popular and reputable for finding husky puppies.
1. Just a Little Husky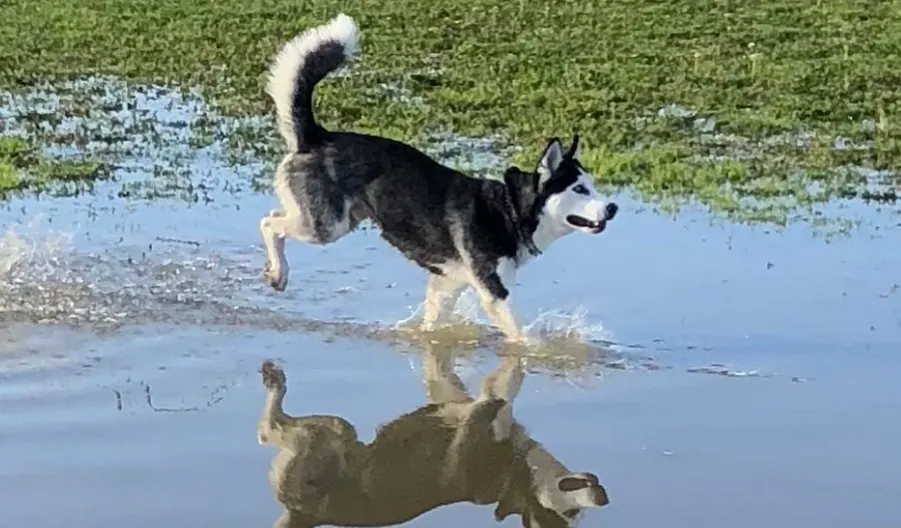 About: They breed Purebred AKC Siberian Huskies raised in Northern Colorado. The breeder has puppies for sale one to two times a year. The breeder take care of the Huskies as a full time job and it is described as a crazy, messy, loud and wonderful job! The Husky Pack is socialized with other dogs and people and they are all extremely friendly.
Just a little husky is one of the most well-known husky breeders in the state of Colorado with plenty of references, reviews, and track record.
Phone: (970) 614-7313
Location: Weld County, Colorado
2. Above The Clouds Siberian Service Dog
About: Above the Clouds Siberian Service Dogs is dedicated to training and rehabilitating Siberian Huskies. As a veteran-owned and operated service dog program, the company is located in the beautiful mountains of Woodland Park Colorado. They provide calm, easily trained puppies with exceptional genetics and training. The small company takes a lot of time and care into matching each client with the right dog. They strive to provide the healthiest and most balanced dogs possible.
The company has a thorough breeding program and all of their breeding-age adults are Embarked to guarantee exceptional genetics and freedom from 160 genetic defects. They couldn't do this work without the support of their veterinarian Dr. Kip Madsen and the staff of Animal Medical Center of Woodland Park. The company spares no expense to keep their dogs healthy and happy. The dogs and the puppies they raise are free to roam their property and sleep indoors as members of their family. The company's dedication to the well-being of their animals is evident in the exceptional quality of their service dogs.
Contact info: (719) 640-0323
3. Of The Midnight Sun Kennels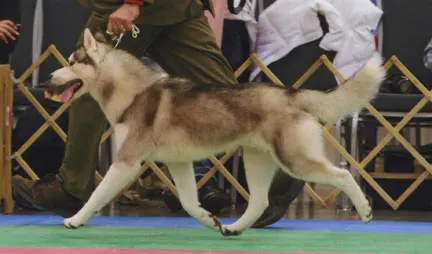 About: "Joe and I have trained and bred Siberian Huskies for 50 years and over 200 titles. Between us we have over two hundred conformation and obedience titles. The "MIDNIGHT SUN" philosophy is one of soundness in temperament, movement and general health. Joe passed away in 2008 but will always be very much a part "of the Midnight Sun".
"We have puppies and adults available. All of our adult dogs are OFA and CERF certified, all puppies are permanently identified by microchip, and have a written replacement warranty."
Contact: 719-221-2870
Email: otmsib@admin
4. Sky Siberians
About: A small family-based kennel located south of Pueblo, Colorado, has been providing top-quality Siberian husky puppies since 1999. The kennel is conveniently located and has been a trusted source for these beloved breeds.
For more information, interested parties can contact the kennel by email or phone. The kennel is proud to offer outstanding puppies that make excellent family pets.
Known for their intelligence and engaging personalities, a Siberian husky puppy is a fun, loving, smart, and playful companion for anyone looking for an exciting new addition to their family. They are highly recommended for anyone looking for a new companion.
5. Husky Acres

About: Husky Acres is dedicated to placing their puppies in loving forever homes and ensuring their new owners are well-informed about the unique characteristics of owning a Siberian Husky.
From the moment they are born, the puppies are exposed to a nurturing and stimulating environment, learning from both their mother and the experienced breeders.
The puppies are socialized with adults, children, and older dogs, and are trained using a protocol developed by Baxter & Bella Dog Training. Potty training begins at 3 weeks of age. The puppies are raised indoors as part of the family, with appropriate outdoor time as they grow.
6. Colorado Husky Love
About: Colorado Husky Loves prioritizes giving huskies a natural upbringing, allowing them to roam on 2 acres of private land located in Black Forest.
Colorado Husky is a fully licensed breeder and has many reputable references, as well as reviews on their Facebook page, which is also the main way to contact them.
They are very active on Facebook so if you are interested, you can contact them there.
Contact: +1 719-291-8065
Email: [email protected]
Location: Funk Rd, Calhan, CO 80808
7. Jailbreak Husky Rescue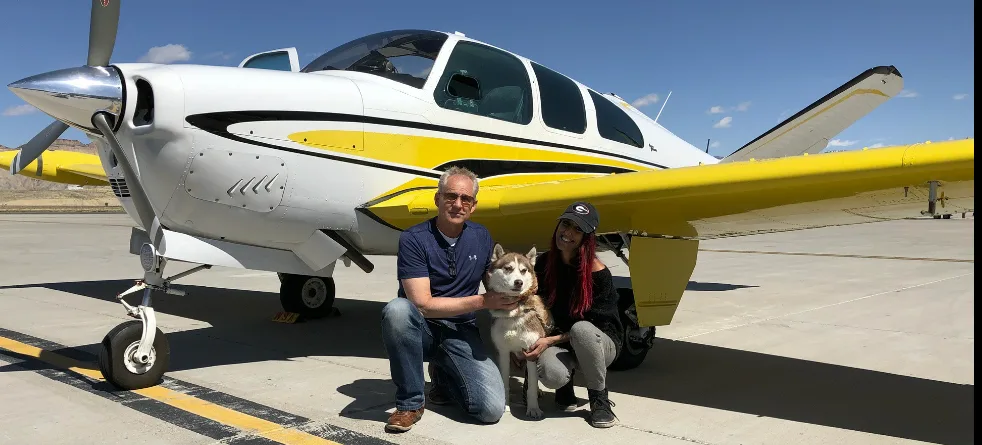 About: If you're looking to rescue a husky (which is always our first advice) then Jailbreak Husky Rescue may be the place to look right away.
Jailbreak Husky Rescue is a non-profit 501(c)(3) and PACFA-licensed organization that aims to rescue, rehabilitate, rehome and advocate for Siberian Huskies.
They are active on Facebook and Instagram. They have a website but it appears that their social media is a preferred method of communication.
Siberian Husky Club of America
In addition to the breeders above, owners can always check the Siberian Husky Club of America.
Here you can find all kinds of information on the breed, breeders across the country as well as husky rescues.
It gives additional advice about rescuing, adopting, and even surrendering a Siberian husky. We strongly recommend getting familiar with this website if you are considering owning a husky. And of course keep reading out site too!
Related:
Best Husky Breeders In Washington
Best Husky Breeders In Florida
Disclaimer
The advice given in this article is for educational purposes only and does not constitute professional advice in any context. Before making any decisions that may affect the health and/or safety of your dog, you should always consult a trained veterinarian in your local area. For the FULL disclaimer Visit Here
Copyright Notice: The content produced and published on My Happy Husky is unique and original. My Happy Husky makes an active effort to search for plagiarized content using plagiarism detection software. If plagiarized content is found, action will be taken.