Navigating the world of insurance can feel overwhelming, and selecting the right pet insurance company is no simple feat.
Drawing from extensive conversations with numerous husky owners over the years, I've gained valuable insights into various pet insurance companies and identified the ultimate best choice.
This article has everything you need to know about insuring your husky.
The Best Pet Insurance For a Siberian Husky
After researching the top pet insurance companies in the US It comes down to 3 companies that offer everything Siberian Huskies need.
Embrace ✔️ – https://www.embracepetinsurance.com/
Embrace is our new choice for the best pet insurance provider when it comes to Siberian Huskies. It was previously Healthy Paws but embrace has since outperformed them.

Embrace is also the first pet insurance company to make a "diminishing deductible" which means for every year that you are reimbursement-free, you may receive a $50 reduction in your pet's annual deductible. That means you could even end up with a zero deductible!

Let's sum up the key points about Embrace
First pet insurance company to offer a diminishing deductible
Average pricing plans from $30 to $60
Comprehensive lifetime coverage
Covers all common health issues in Siberian huskies
Will insure older dogs up to 14 years old
Save up to 90% on vet bills
Cancer treatment covered (not including pre-existing situations)
Embrace pet insurance is the ideal choice, but other companies fit the needs of Siberian huskies. Check them out below…
Pet Plan – https://www.gopetplan.com/
Healthy Paws – https://www.healthypawspetinsurance.com/

Best alternative to pet insurance
Eusoh – https://www.eusoh.com
How Much Insurance Costs for a Siberian Husky | Comparison Chart
All quotes are based on a Dallas, Texas Zip Code.
Is Pet Insurance Necessary?
An increasingly popular question from dog owners is if pet insurance is necessary or even worth it? This is very hard to answer and there's a lot of personal factors that go into it, so only you will know. Below I will run through some things to get you thinking.
Huskies are generally a healthy breed but can be prone to many common health issues.
For example, hip dysplasia is a common medical condition that huskies and larger breeds suffer from. To fix this condition, it can cost anywhere between $1000 – $4000. Pet insurance becomes worth it very quickly if you have a vet bill this big!
According to the Pet Health Insurance Association in the U.S "the average cost of accident and illness premium cover is around $47 per month / $566 per year" This becomes significant when you find out that the average claim paid is only around $278.
It's easy to think that it's a waste of money and you might not ever need it. Unfortunately, many situations are unforeseen and your dog may develop a medical condition when you least expect it. Some procedures/medications are cheap, some are thousands of dollars.
Tugging at your emotions is very much a part of pet insurance. You argue it's not needed, but on the flip side, there's always the "what if" scenario.
Whether or not pet insurance is worth it for you, will depend on your outlook and current financial limits.
It can be an expensive monthly cost if your dog doesn't need medical help further down the line. At the same time, are you in a position to pay for your dog's surgery if suddenly needed?
What Are The Common Health Issues in Huskies?
This is important information to arm yourself with before you make a final decision. This plays a big factor in determining the best pet insurance for a Siberian husky.
Although Siberian huskies are generally healthy dogs, it is usual for them to get common health conditions like many other breeds.
What are the common health issues in huskies?
Hip Dysplasia
Zinc Deficiency
Corneal Dystrophy
Cataracts
Progressive Retinal Atrophy
Follicular Dysplasia
Hypothyroidism
The majority of health issues in huskies usually relate to the eyes. Cataracts affect about 10% of the entire Siberian husky population. Corneal dystrophy and progressive retinal atrophy are the next common issues.
Of course, there are a lot of huskies that have perfect health their entire lives. You may like our other article dedicated to the common health issues in huskies that goes into further detail on this topic.
What Does Det Insurance Cover?
Different pet insurance companies can vary in what they cover. It's very important to fully understand the policy from your pet insurance provider so you know exactly what is covered and what isn't.

The best pet insurance will cover things like
Accidents + Injuries
Surgical Procedures
Cancer Treatments
Dental Treatments
Prescribed Medications
Diagnostic Treatments
Emergency Care
Hospitalization
Chronic conditions
Hereditary conditions
Ultrasounds + Xrays + Scans
Specialty care
Alternative Care
Yep, a very long list.

Always take a good look at exactly what the policy states and make a note of what is covered.
Equally important, always ask to see what the policy doesn't cover. Some companies will display this information visibly, some do not! The usual exclusions are pre-existing conditions and preventative care.
Remember the common health issues in the huskies that we discussed above. This is where that list becomes important. You should make sure that the pet insurance you go for, covers all of those health issues. As this is what you will likely deal with in the future.
What's The Average
Cost of Pet Insurance?
The average cost of pet insurance for dogs varies depending on premiums, the breed, the age, and how injury-prone your breed is. Your quote can also be affected by living somewhere with expensive vet bills.
It could be as low as $10 a month and it can range all the way up to $100 a month. Despite the highs and lows, the average cost of pet insurance for Siberian huskies is between $30 to $50 per month. $50 per month will usually get you good pet insurance covering all of the important aspects outlined above.
If your dog has curable pre-existing medical conditions this will raise the cost up quite a bit.
Where you live also plays a part in the cost of your monthly plan. Living somewhere where vet care is expensive will force your insurer to charge you more per month. According to PetPlan, these are the top 10 most expensive states for vet care.
California
District of Columbia
Hawaii
Louisiana
New Mexico
Colorado
Maine
Maryland
Delaware
Pennsylvania
Does Pet Insurance Cover Pre-existing Medical Conditions
Unfortunately, no pet insurance company provides cover for pre-existing medical conditions (that are chronic)
Some companies will provide cover for pre-existing conditions if they are curable. Curable is considered any condition that can be completely fixed.
Nearly all of the companies that cover curable pre-existing conditions require that your dog has been symptom-free, treatment-free, and advice-free for a specific amount of time. This can be a few months up to a year.
If your husky has pre-existing conditions, this is going to bump up the cost of your insurance significantly with nearly all companies.
Is My Husky Too Old To Insure?
As your husky gets older, you may start thinking that pet insurance is a good idea (if you didn't already have it) Health problems become more frequent and their weaker bodies can be more susceptible to injuries.
Is my husky too old to insure? The short answer is no. Some pet insurance companies won't insure dogs that are over 7 or 8 years old. However, with Embrace pet insurance, your dog can be 14 years of age at the time of enrollment. Some other companies have no age restrictions
Something important to look out for is how the policy changes once your dog reaches a certain age. A lot of policies require you to contribute more to each claim as your dog gets older. The amount you need to contribute will vary from company to company.
Alternatives To Pet Insurance
If pet insurance isn't for you, there are other options out there. There are companies like Eusoh who offer a rather unique service.
With Eusoh, you pay a smaller monthly fee, along with everyone who uses Eusoh, this money then sits in a giant fund pool, and whenever your need to visit the veterinarian, you pay upfront, take a photo of your receipt, send it to Eusoh where it will be verified, then you receive reimbursement up to 80% back on what you just paid.
It's not like insurance where you can sometimes get full coverage of the expenses but is a rather cool alternative with lower monthly fees. Check them out here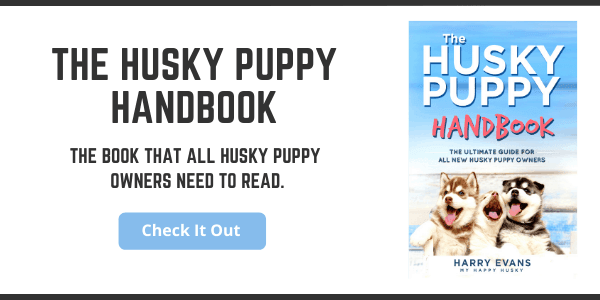 Other Things To Temember
Bilateral conditions
Pet insurance policies on Bilateral conditions are something to always check before you settle with any one company. Bilateral conditions are health problems that can occur on both sides of your dog's body.

For example, if your dog has a pre-existing health issue with their left leg, and then develops the same injury years later on their right leg, this could be considered pre-existing to some companies, and you will not get a payout.

Which veterinarian you can go to
A lot of pet insurance companies partner with specific veterinarians which means you have to go there in order to get a payout. Try going for a company that allows you to take your dog to any licensed veterinarian in the country.
Thank you for reading and always do your own research before choosing pet insurance.
Other Articles to Check Out!
How Much Does a Siberian Husky Cost (20 examples)
101 Exotic Names With Meanings For Siberian Huskies
Most Recommended For Huskies 🐶
Best Brushes For Husky Shedding ⭐
My two favorite brushes for a beautiful coat are a simple Undercoat Rake and a Slicker Brush. These brushes when used together will de-shed and maintain your husky's coat better than anything else.
Best Online Training Program For Huskies⭐
Brain Training For Dogs has become very popular with Siberian Huskies in the last few years. Owners that have tried it say amazing things about the incredible results and how easily implemented the training is.
Best Husky Puppy Book ⭐
If you would like to support My Happy Husky directly and have an easy to read and entertaining guide for training your husky puppy, check out my book The Husky Puppy Handbook on Amazon. All purchases are greatly appreciated.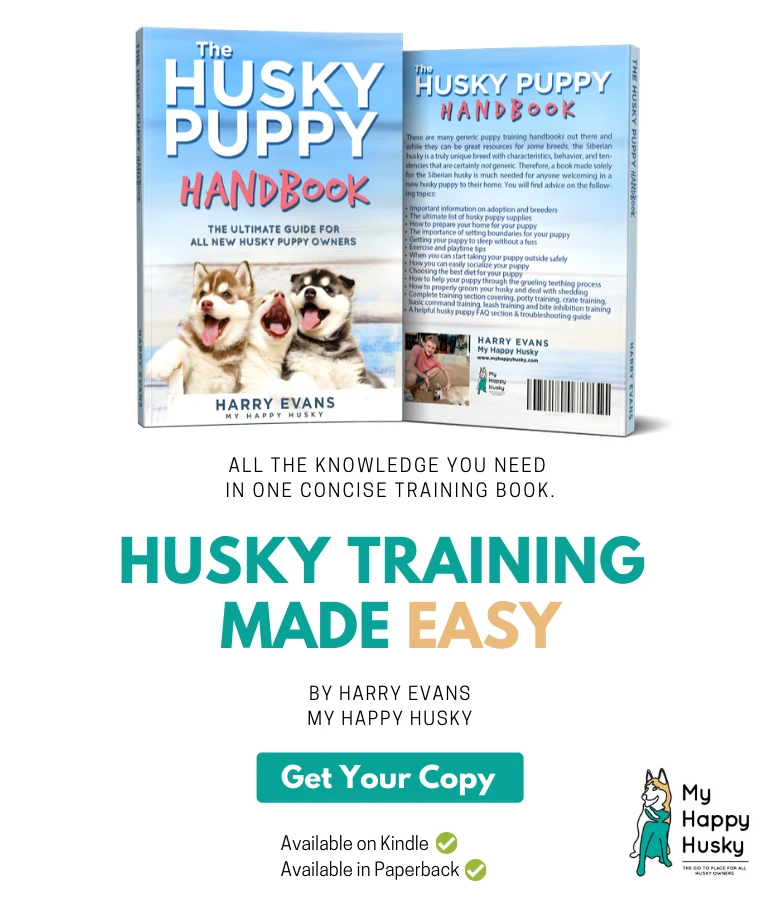 Disclaimer
The advice given in this article is for educational purposes only and does not constitute professional advice in any context. Before making any decisions that may affect the health and/or safety of your dog, you should always consult a trained veterinarian in your local area. For the FULL disclaimer Visit Here
Copyright Notice: The content produced and published on My Happy Husky is unique and original. My Happy Husky makes an active effort to search for plagiarized content using plagiarism detection software. If plagiarized content is found, action will be taken.