Get ready to fall in love with these beautiful husky mixes! Below are the TOP 10 husky mixes that we've got involved with and written about.
Husky mixes are constantly gaining popularity, but there's a lot to these pups past their model-like looks. Let's get into this!
What a looker! Mix the striking look of the husky with the well-rounded features of a labrador and you get a gorgeous result. The Labsky is a family-orientated playful dog with a hint of Siberian sass! Huskies and Labradors both have desirable traits individually and when combined, could create what some think is the perfect dog.
But before rushing in with this breed, there are a few crucial things everyone should know first.
Check out the full Husky Labrador Mix guide here: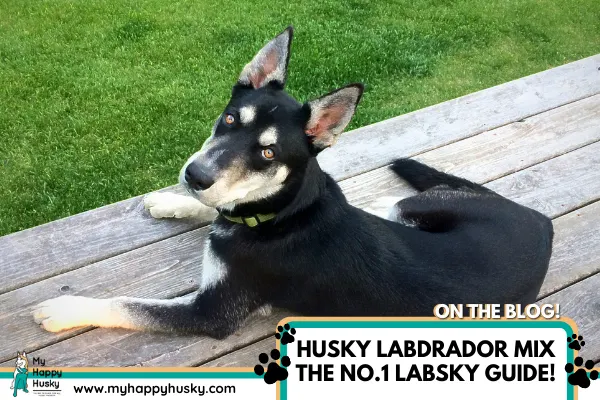 The Husky Akita mix creates a gorgeous snow dog with a loving, yet potentially feisty character. This mix is gaining popularity, particularly in colder regions. This breed is drawing people in with its beautiful looks, but owners need to be firm and experienced to handle this growing pup's energy and behavior. The Japanese Akita has an equally as interesting history as the Siberian husky does!
Check out the full Husky Akita Mix Guide here: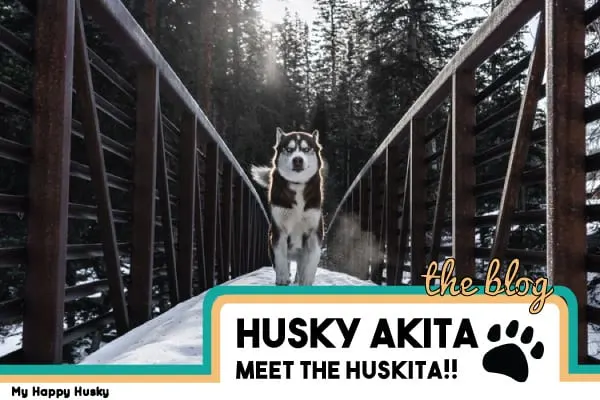 Who would have thought little and large worked so well? Well, it sure does! The Husky Pomeranian mix is otherwise known as the Pomsky is one of the most popular husky mixes out there! Pomskies are typically smaller than huskies, but they keep a lot of their striking looks. In most cases, you get a pomeranian frame and fur, with the husky's facial features and markings. They are SO cute.
Check out the Full Pomsky guide here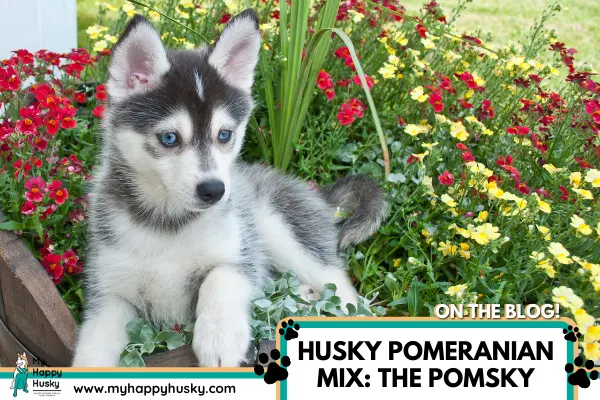 Two visually striking breeds with a somewhat similar appearance, but with different traditional colors, the Gerberian Shepksy is a stunner. This mix results in a large, athletic and powerful dog with both intelligence and attitude! The husky german shepherd mix is definitely growing in popularity, but they can be a handful without proper training, guidance, and socialization.
Check out the Full Husky German Shepherd Mix guide here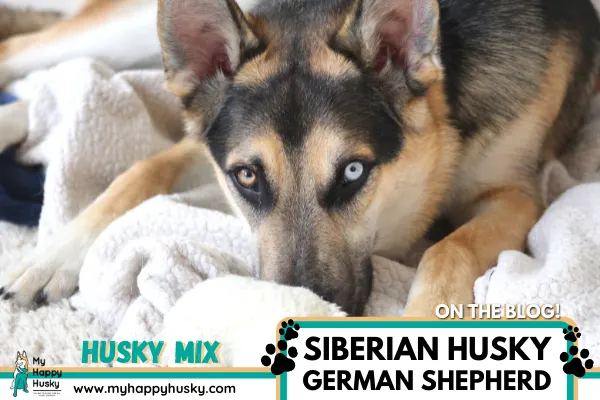 Another one of the most popular husky mixes is the husky corgi mix, resulting in the Horgi! Horgis are the perfect blend between the short and stocky corgi, with the lean athletic husky. These pups nearly always have a high prey drive with a busy working mind. This means they need a lot of exercise and plenty of mental stimulation in order to be well-behaved. Nevertheless, the Horgi is a truly beautiful husky mix to consider.
Check out the Full Husky Corgi Mix Guide here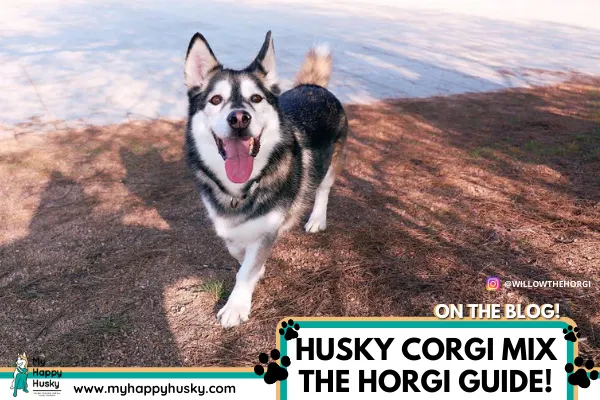 A match made in heaven, or to be avoided? You would be surprised with the temperament of the Pitsky, that's for sure. This gorgeous mix typically results in a low shedding short-haired pitbull-looking dog, yet with a leaner face and athletic build. The Pitsky is much loved, despite receiving some negative news every now and then.
Check out the Full Husky Pitbull Guide here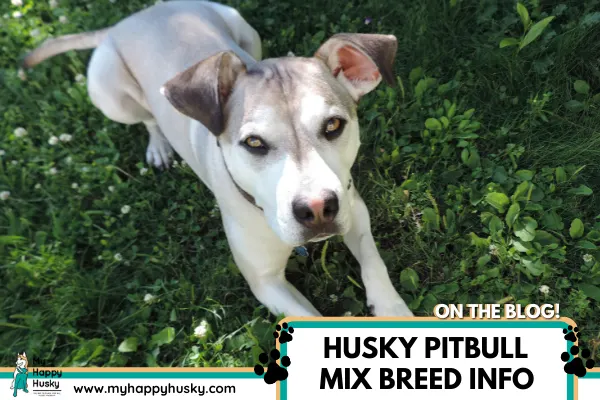 Two very popular breeds combined, to make perhaps the perfect dog? The Aussie Husky (or Aussie Siberian) is a medium to large dog with perhaps the most gorgeous coat of all the husky mixes. This mix is a hard-working dog requiring A LOT of exercise and mental stimulation. While Aussie shepherds are very intelligent, they can also be stubborn and challenging, just like the husky. A beautiful mix, suitable for active families with time to focus on training and stimulation.
Check out the Full Husky Australian Shepherd Mix Guide here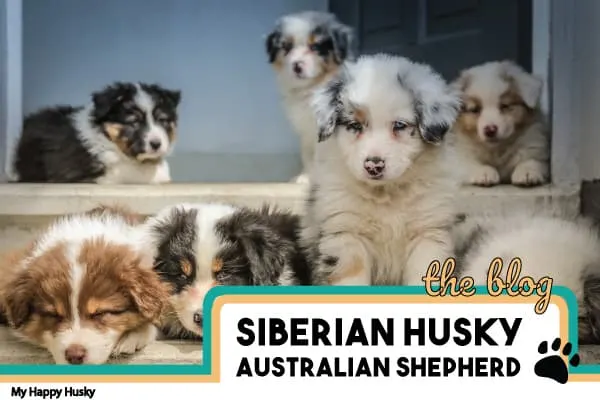 Two beautiful breeds with adorable personalities are brought together to make the ROTTSKY. TheHusky Rottweiler mix is an energetic dog with a lot of love to give their owners and human family. Make no mistake, this mix is incredibly friendly and can make friends with anyone from a baby to an intruder (sometimes). This mix needs A LOT of exercise, stimulation, and consistent training to behave well.
Check out the Full Husky Rottweiler Mix Guide here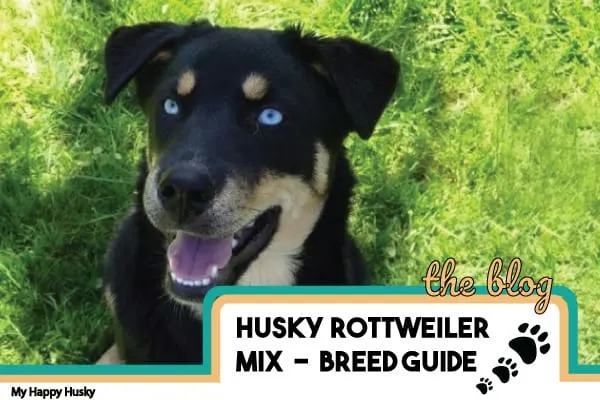 The Chowsky or Chusky is a strong, compact and powerful husky mix that needs a lot of training, guidance, exercise and stimulation. Both individual breeds have long histories that date back tens of thousands of years old (in the case of the Chow Chow, their origins date back to 206Bc!) This mix can be a little hard to raise so it's best to have some kind of previous dog ownership experience before getting one of these pups home!
Most Recommended For Huskies!
These are best three products I recommend for all husky owners. Two excellent brushes (all you need for a beautiful coat) and the healthiest, low-calorie treats that won't cause fussy eating or upset stomachs.
⭐ FURminator Undercoat Rake (best for shedding)
⭐ Hertzko Slicker Brush (best for topcoat)
⭐ Zukes Mini Naturals Low Calorie Treats (best treats)
All tried and tested by thousands of My Happy Husky readers.
---
Check out the Full Husky Chow Chow Mix Guide here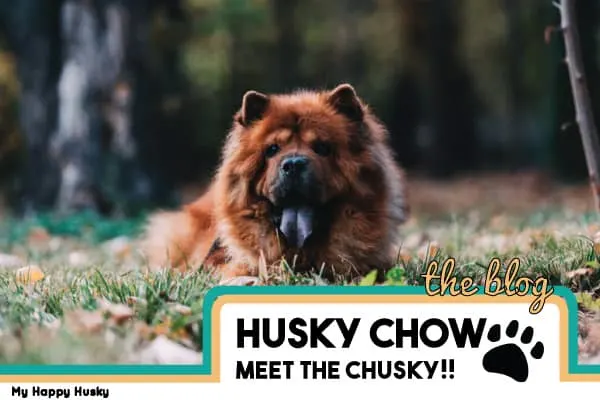 One of the most adorable husky mixes in the cutest size! Thanks to artificial insemination, this mix is possible, and the outcome is one that everyone loves. The Hug dog is small, energetic, playful, loves affection and is always at the center of attention. You can only adore these little pups the moment you set your eyes on them. This mix needs a lot of training and a firm leader, as they are prone to stubborn behavior. And owners must know in advance that they can be prone to many serious health issues, with pugs being part of the brachycephalic group.
Check out the Full Husky Pug Mix Guide here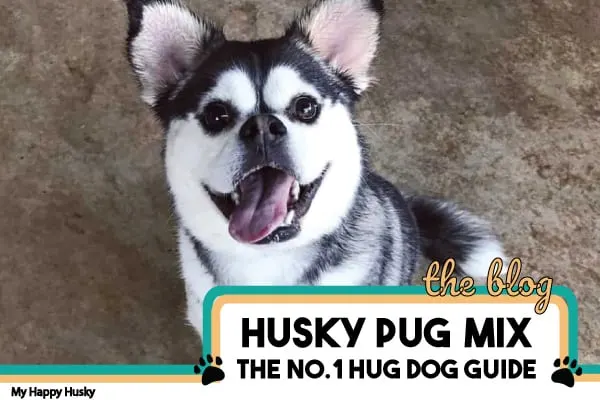 Disclaimer
The advice given in this article is for educational purposes only and does not constitute professional advice in any context. Before making any decisions that may affect the health and/or safety of your dog, you should always consult a trained veterinarian in your local area. For the FULL disclaimer Visit Here
Copyright Notice: The content produced and published on My Happy Husky is unique and original. My Happy Husky makes an active effort to search for plagiarized content using plagiarism detection software. If plagiarized content is found, action will be taken.