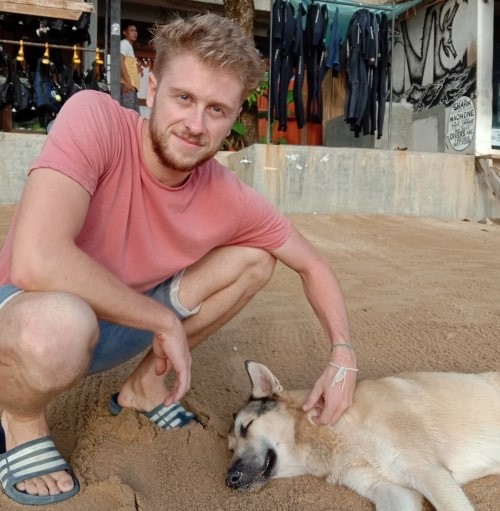 My name is Harry, I am originally from England, but currently living in the Philippines. I live next to a husky mix, appropriately named cyborg due to his beautiful heterochromia. This is my neighbor's husky and he spends most days chilling on the beach.

Aside from this, I have been a passionate dog owner for more than 25 years and love this amazing breed.

Over the years I have owned a German Shepherd, Black Labrador, and now my love for Siberian Huskies is at that same level.

My Happy Husky was created to help husky owners with common questions related to this wonderful breed. The information I provide on this blog is through my own experience of being a dog owner and talking to countless husky owners over the years. Not to mention all the extensive research on dogs with my friends and other owners!

I am by no means an expert, but through years of careful learning, the articles on My Happy Husky will act as a helpful guide for anyone seeking advice on specific husky related questions.

On this blog, you will find answers to important questions to do with husky training, behavior, general wellbeing, and all-round advice.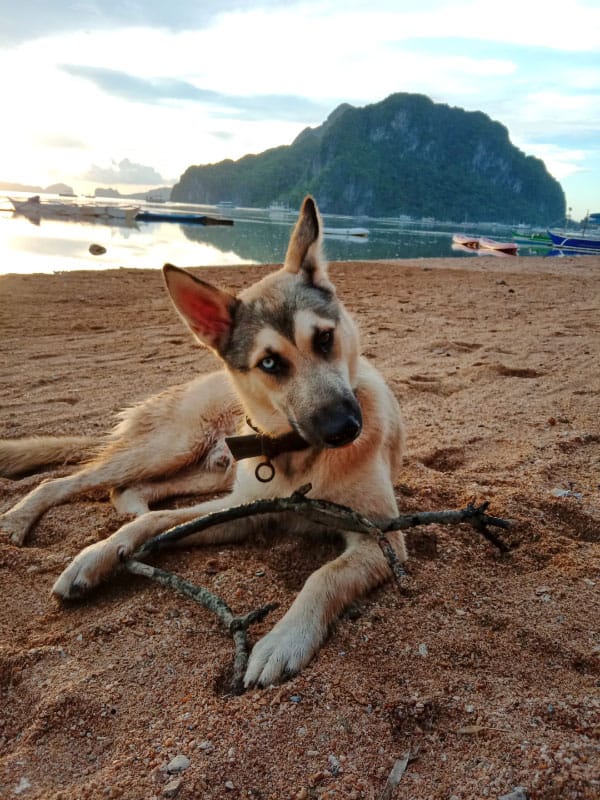 Siberian Huskies in the Philippines!? Yes, actually Huskies are quite common here in the Philippines and despite the heat, they adapt very well.

Here's Dallas a Purebred Red Siberian Husky who's also my neighbor. Yep, there's a lot of huskies in my small town.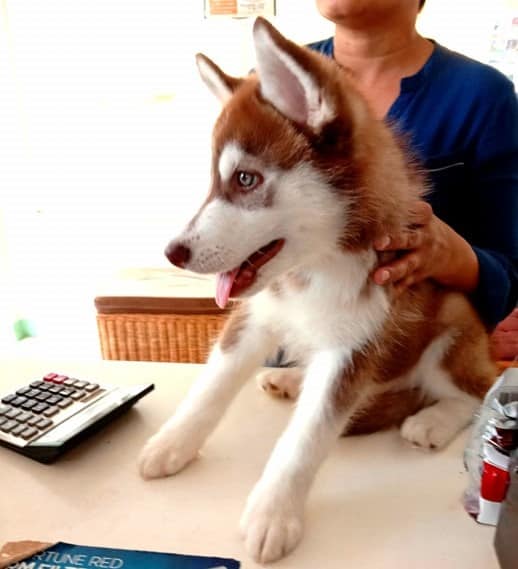 For now you may want to check out some of the top articles on My Happy Husky
Nutrition:
Behavior:
Health and Care: